Services
At Perrone Construction, we proudly bring you services you can rely on.
As a business started and maintained by family, we cherish every moment with our clients and expand our family and friends by proving that if there's a job to be done, we can do it!
Bringing premiere service to the state of New Jersey, we look forward to turning your ideas into a lifetime of curb appeal.
General Contracting and Project Management
Here at Perrone Construction, we pride ourselves on the philosophy that absolutely NO job is too big or too challenging. However, we also know that sometimes, we need to ask for some help to ensure the job is done on time. We have close working relationships with the best of the best in all of the construction world and work hand in hand with them all to get the job done. If you are simply looking for someone to manage the job and make sure that each day a goal is met and the job site is left clean and tidy, we are here for you.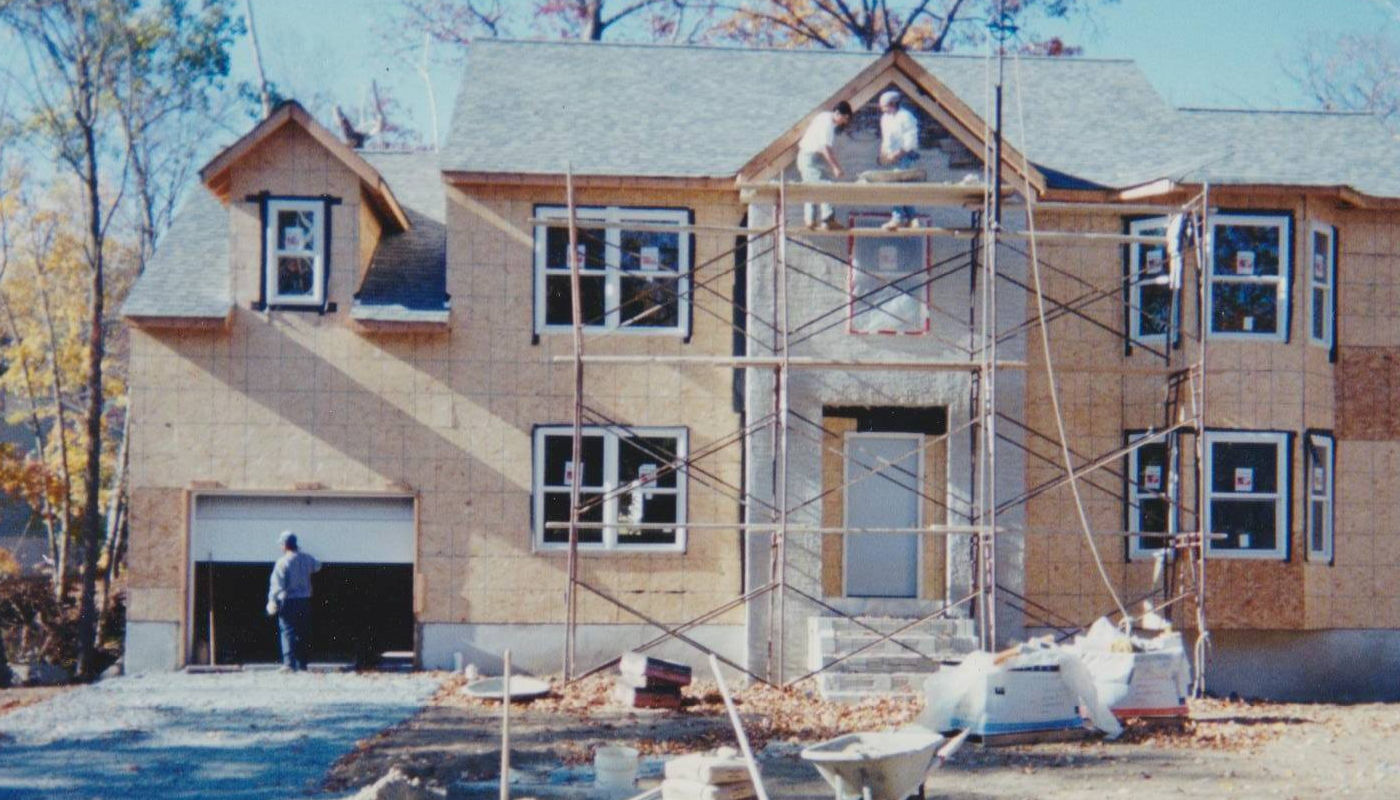 New Home Construction and Foundation Work
There is nothing better than building your own home. Here at Perrone Construction, we feel that moving into a first home is one of the best moments in someones life. Moving into a home that is designed to specifically meet your needs and display your ideas, well that is just priceless. We are here to help you take your vision, and turn it into the nicest house in the neighborhood. After the decades of experience, we have gained a strong ability to take simple direction, and turn it into perfection.
Sometimes though, you don't need an entire new house, just an addition to make your already perfect living space, just that much better. Let us set the foundation and create that new family room you always wanted, or the extra large kitchen so that you have room to cook while entertaining on the holidays. We will lay the foundation, or fix the existing one, to ensure that you not only have everything you need, but are safe and sturdy in the process.
Sewer and Water Repair and Replacement
Sewer line is busted? You have a water main leaking. Maybe both are just to old for your recently updated home. We are here to ensure you don't wake up in the middle of the night to your front yard flooded. Call us, we can repair and/or replace your sewage and water issues.
Masonry, Brick and Stone Work/Restoration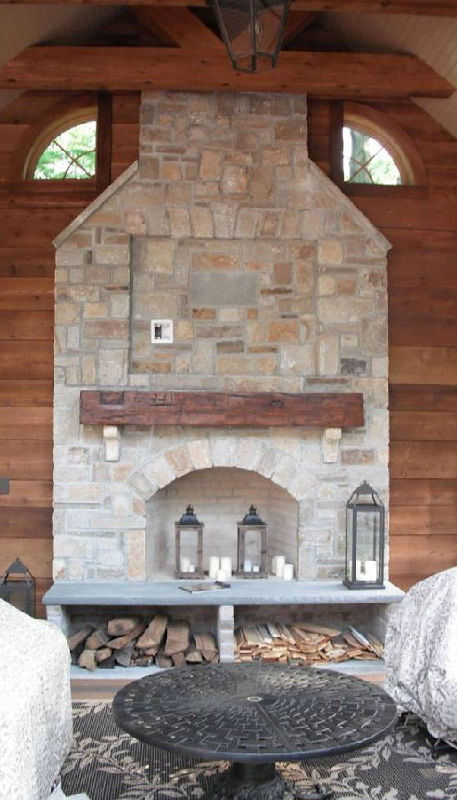 Beauty requires work, plain and simple. And although we promise you will love the way your brand new stone wall, stone house siding, brick paver driveway and more look, we know that mother and human nature will take their tolls. Whether it is lose stone after time or an oil stained brick paver driveway, we will clean it up and fix any lose or broken ends to make it look just the way it did when it was first built. Some of our masonry/brick and stone work include:
Masonry and Stone Cleaning
Structural Repairs
Brick, Stone & Masonry Restoration
Stone Resetting and Pinning
Joint Tuck Pointing
Demolition and Excavation
Balcony & Parapet Structural Repairs
Building Repairs
Brick and Lintel Repair and Replacement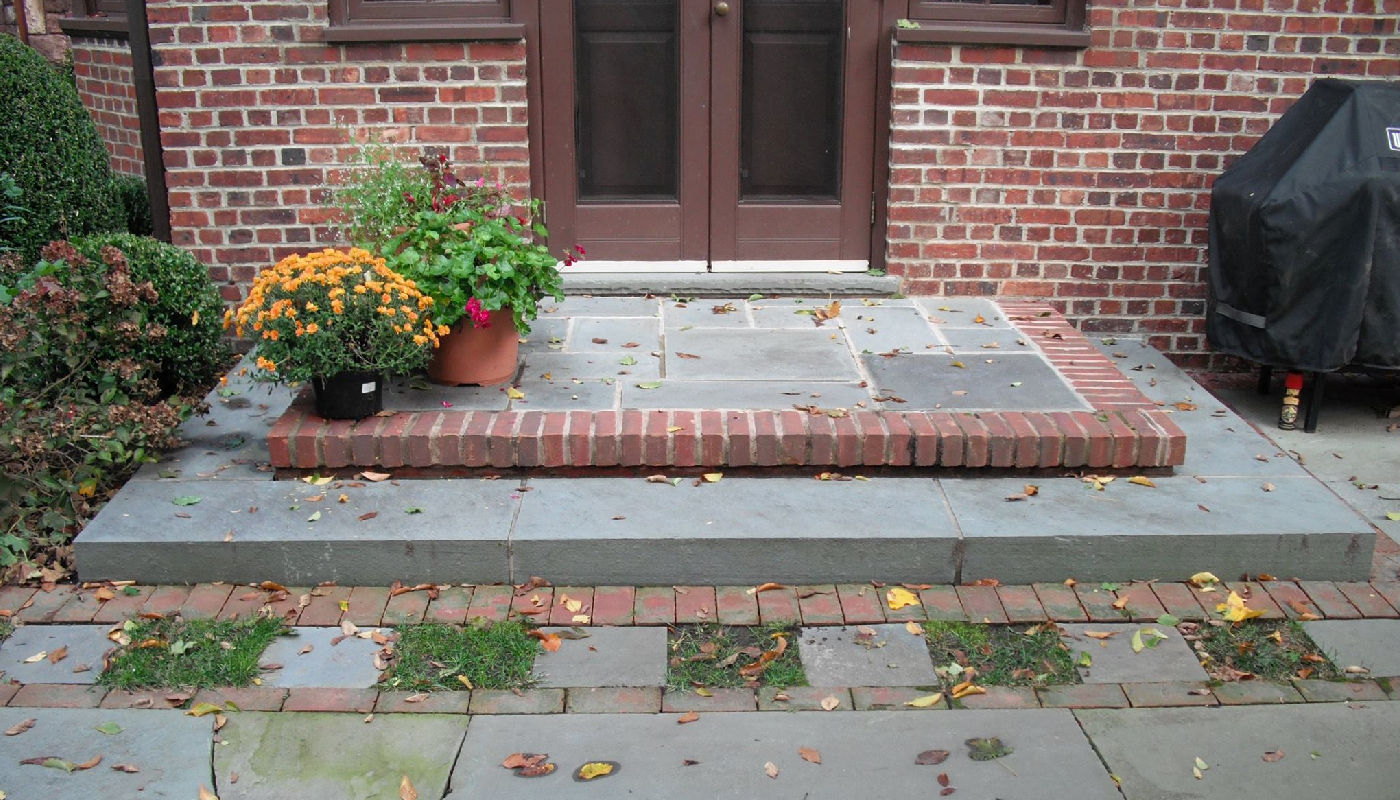 Steps
Have some old steps that shift when you step on them? We will prevent the inevitable fall you're going to take and fix those stairs right up. Want your steps to match the look of the facelift you just gave your home? We can rebuild and remodel them to your liking so that you don't mind climbing those extra few feet to get into your front door or back into your home from the backyard. It's a shame that you'll have to walk on something so beautiful!
When people pull up to your home, they are instantly drawn into the home itself. However, the sidewalk is where the journey begins. You wouldn't go on a job interview and give your potential employer a weak handshake, would you? No one wants to have that old tree root breaking up their sidewalk and causing a safety hazard, we wont even go into the visual hazard it causes… So why have the first line of your house look beat up, broken or simply unworthy of being the forefront of your home. A smooth, well put together sidewalk makes a world of a difference, we are just here to make sure that the curb appeal of your home is grade A, starting at the curb.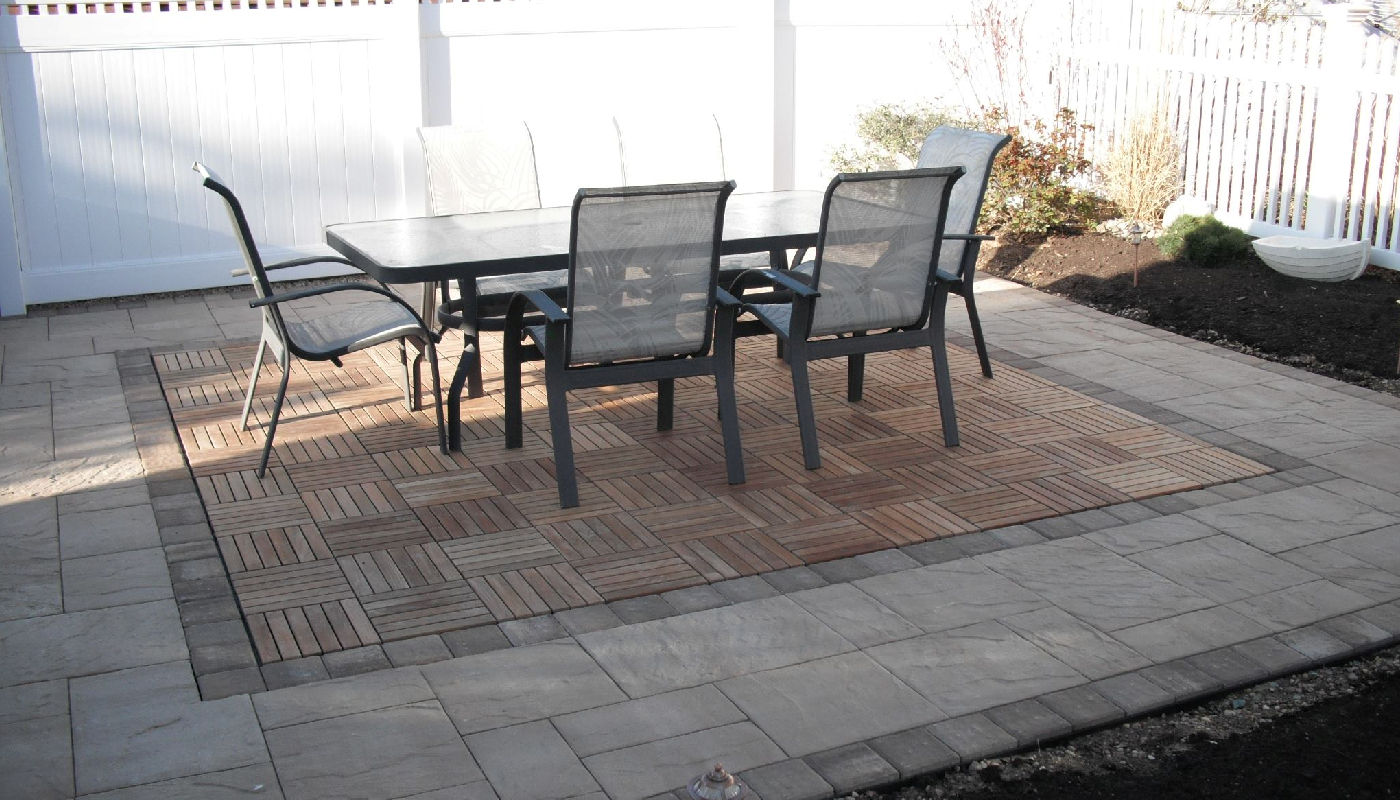 Patios
Backyard BBQ anyone? Who doesn't love sitting in their backyard during the summer and not only enjoying the weather and the food, but the perfectly built aesthetics around them? A perfectly put together set of beautiful stone and brick pavers makes all the difference. It gives your yard a whole new level of complexity, breaking up the look of grass on top of grass. A new or newly restored patio will add a visual aspect to your backyard that goes unmatched.
Driveways, Walkways and Parking Lots
Whether you want a blacktop driveway to hold your family car or a brick paver pull up that will not only hold your car, but give it the beautiful bed it deserves, we do it all. And we don't stop there. Let's make sure you can continue the beautiful view from the first step out of the car all the way to the front door as you walk along your new walkway. Deciding which stone to use, or if you will even use them at all, seems like an easy choice, but it's not. There are many different things you need to consider when building or fixing up your driveway or walkway. Let us explain them all to you so that overtime you come home from work, you are pleased with what you are pulling into.
If you have a larger area, for an office building or restaurant etc., we can take care of you too. You want to make sure all of your customers not only have a spot to park in, but have a spot that they can navigate in and out of seamlessly. We will design and execute your parking lot needs so that parking is never a hassle again for anyone.
Nothing matches the look of a clean, well put together piece of stone. When you surround that with other pieces that are just as beautiful, you get a masterpiece. Change up the look of your residential or commercial block by adding a brick paver driveway and/or walkway to the front of your home/office space. Tired of looking at the plain concrete slab you have as a patio, throw down some pavers and let the work add to the beauty of your backyard.
No matter what the design type, the sone type or the shape of the piece you are envisioning, we guarantee you will appreciate it even more when countless pavers become one to create a piece of art that will without a doubt add to the beauty of your property and add that little finishing touch to take it to the next level.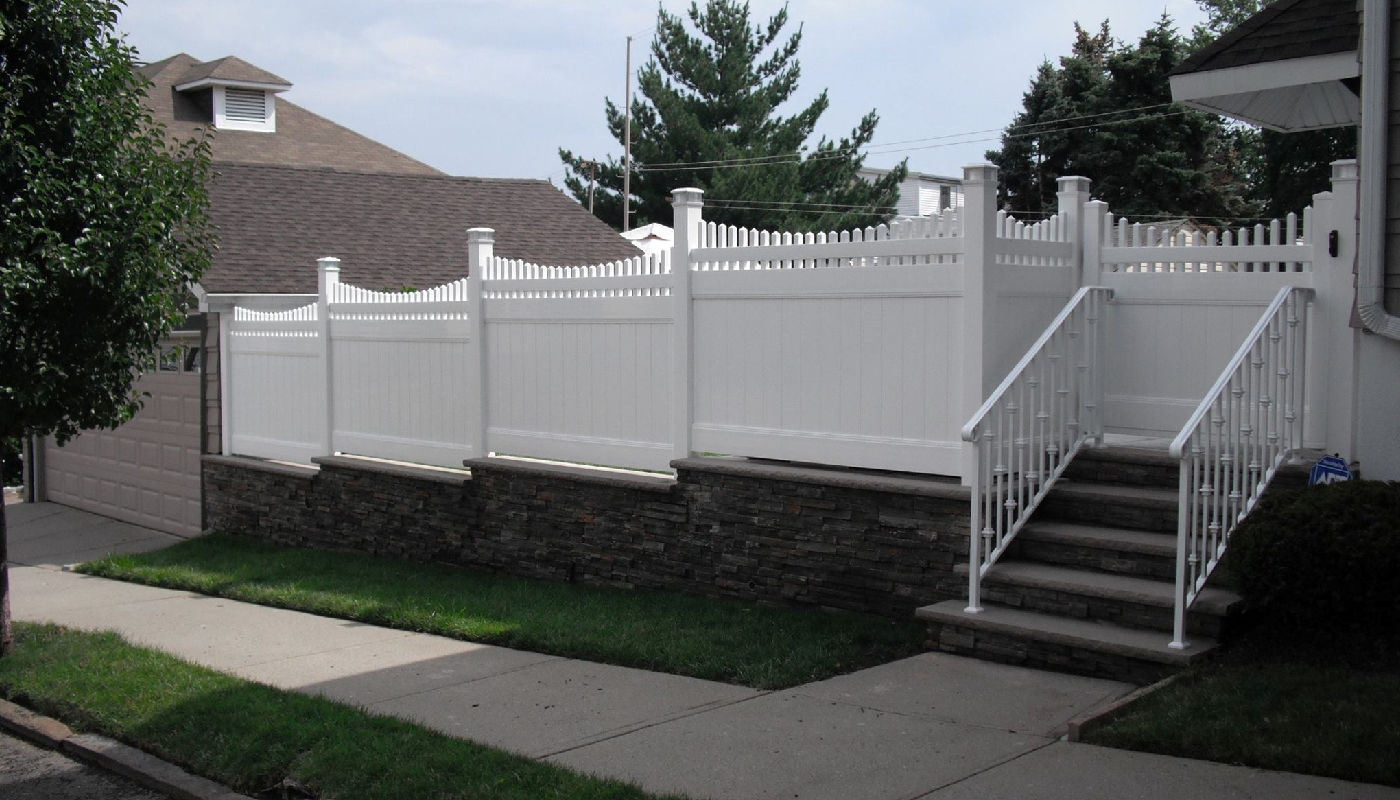 Retaining Walls
Live on a piece of property that causes your backyard to look like a mountainside with drastically changing angles and elevations? Afraid your neighbor to the rear will end up in your swimming pool due to unstable soil? It is time for a retaining wall. Building a wall to help support the angle in which your land lays and avoid big changes in elevation is vital not only for the safety of you and your home, but also to the surrounding parties. Let us reinforce the stability of your land and make sure that you don't experience any landslides anytime soon… Better yet, set your backyard to have 2 or 3 different levels to make entertaining and outdoor activities more easily executed without having to walk up a steep hill in your own backyard.
If you don't like the way siding looks on a home, and you're not building a log cabin, you probably are interested in stucco. Stucco is a material made of aggregates, a binder and water. It is applied and ultimately hardens to a very dense, solid material. Most home owners will use stucco as a decorative coating for exterior walls and as a sculptural or artistic material in architecture.
Water Proofing and French Drains
As a home owner, you need water everyday. A house, not so much. Just because you may not live in a flood zone does not in anyway mean you are safe from the hazards water can bring you. Heavy rain and snowfall may look or sounds pretty, but the after affects are not at all. Most people assume that only the basement of their home needs water proofing, that is not the case. The exterior of your home should have some lines of defense as well.
Too much water build up can cause small problems, but it can also be disastrous. You may think having mold is a strike of bad luck, but that is one of the smaller issues you can run into. Excessive water can turn into you having puddles in your basement, spotted walls/ceilings, rotted wood that is acting as the frame of your home, a high risk of electrical shock hazard, your home actually shifting and ultimately, structural foundation failure - aka, you will have to call Perrone Construction to build you a new home!
There are a few things you can do to prevent these issues though. Below are just a few of the ways we make sure your home does not become a victim of water damage:
Interior and Exterior Footing Drains
French drains
Sump Pumps
Ejector Pumps
Exterior and Interior Water Proofing Systems
Water Repellent
Interior and Exterior Caulking
Removal and Resealing of Deteriorated Joints
Aesthetic Coatings
Elastomeric Coatings & Exterior Painting
Leak Investigation Detection & Testing
Did the winter beat up that new patio we just installed for you? Or maybe it was the big tree you have in your backyard. No problem, give us a call and you'll never know winter came or that the tree that shades your entire backyard even exists. We believe in being tidy and clean when doing any sort of job, so leaving the job that way is even more important. Foundation is dirty? Brick pavers are starting to look stained in the driveway? We will clean it all for you and ensure that the job looks brand new, even if it has been around for as long as Perrone Construction has.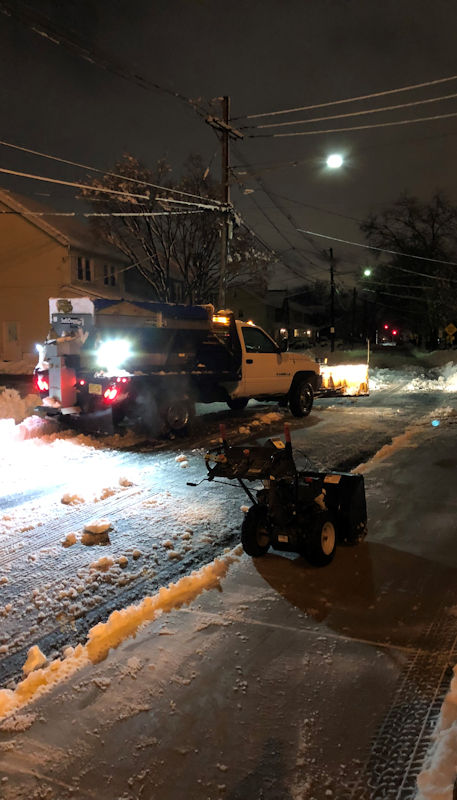 Commercial Snow Plowing and Removal
Have a commercial building that hates the snow just as much as you do? We have the tools to fix that too. With salt trucks, plows and a staff that is dedicated to your safety, we will make sure that your commercial grounds are snow and ice free in the winter so that you don't have to worry about that one slippery step you may take.
All Contractors and Do It Yourself home owners have tools, but maybe you're missing one for a specific job you're taking on. We have it for you. Give us a call and we can get you the equipment you need to finish the job!
605 Main Street • Belleville, NJ 07109 • 973-759-4643